Spokane Korean Language School
The Korean Culture is represented by the Spokane Korean Language School and the organization Korea Sister City at this year's Northwest Winterfest! These groups have been in the Spokane area for the last 3 years. Today there are nearly 30 people in both of these organizations!
The most popular winter holiday that is celebrated in the Korean Culture is the Lunar New Year. In the Spokane area, it is more common for people of this culture group to celebrate Christmas as well.
During the winter holidays, common foods and dishes include rice cake soup, bulgogi, and kalbi meat! Traditional dress is "Hanbok." Hanbok is a traditional two piece dress that is worn for formal occasions including festivals, celebrations, and ceremonies. Hanbok is characterized by its wrapped front top, long and high waisted skirt, and vibrant colors!
Today the Korean language school is operating virtually and face to face!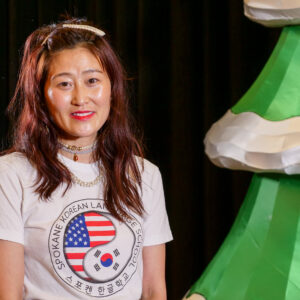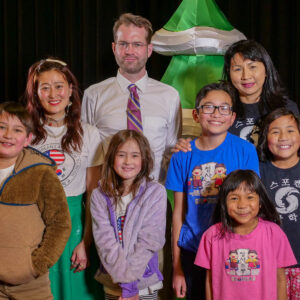 To the left is Nyunhwa Hjo and the Hjo family. The Hjo family are members of the Spokane Korean Language School and are representing the Korean culture in Northwest Winterfest this year!