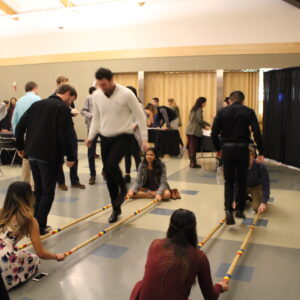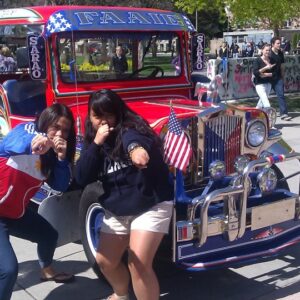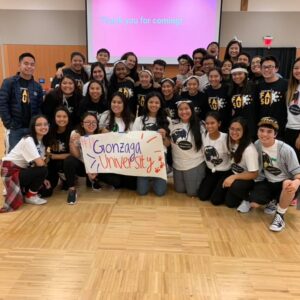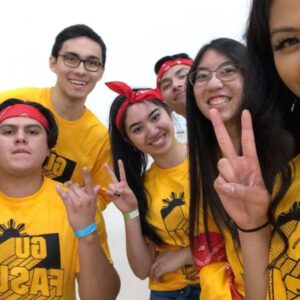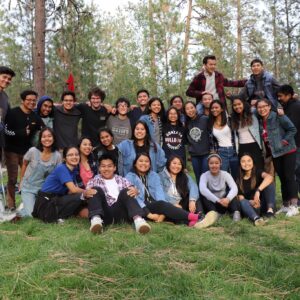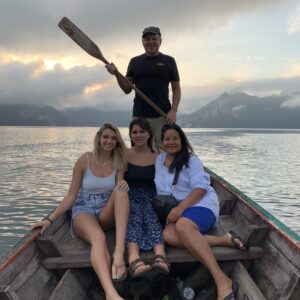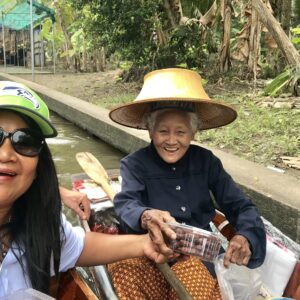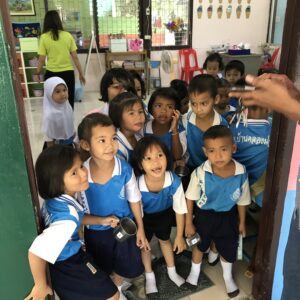 Gonzaga University Filipino American Student Union (GU FASU)
The Filipino culture is represented in Northwest Winterfest by the Gonzaga university Filipino American Student Union! GU FASU was founded in 2002, today the organization has 25 members.
GU FASU typically hosts a Christmas party towards the end of the year, typically following Gonzaga University's Thanksgiving break. The celebration includes a potluck where people bring a variety of Filipino foods! Among the most traditional of the foods is a variation of pancit, or noodles with canton, bihon, or palabok. Pancit is often gifted as a present!
Holiday traditions and decorations depend on different group members and how they celebrate the holidays! 
As far as traditional clothing goes, at GU FASU's yearly Christmas party they usually pick a theme that they would want to wear for Christmas parties! Sometimes it's a blue theme, but a more popular theme is ugly sweaters.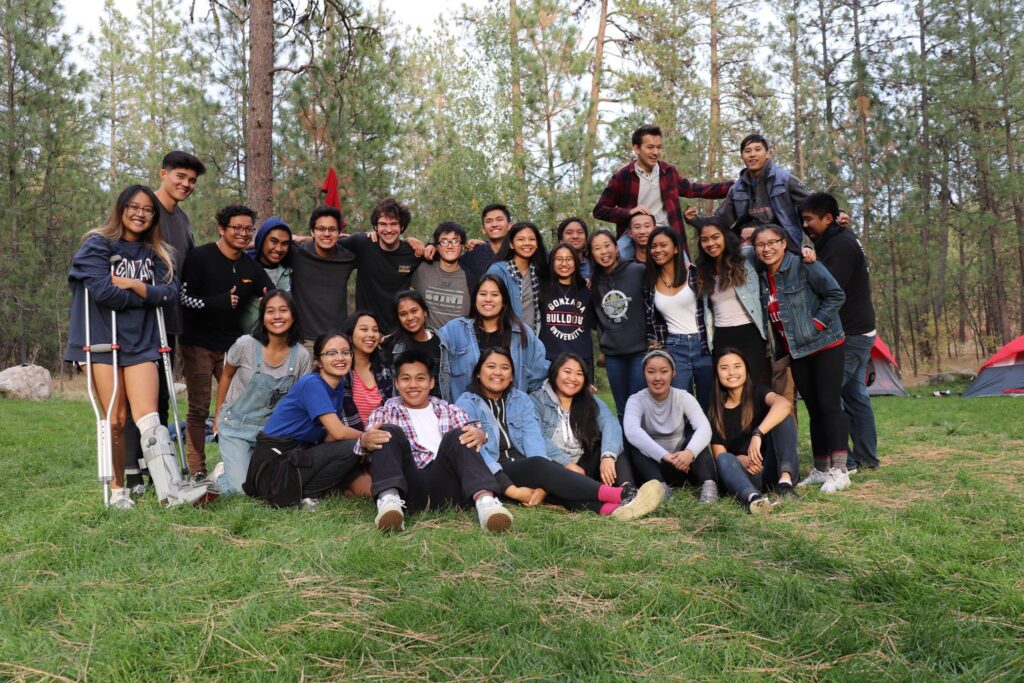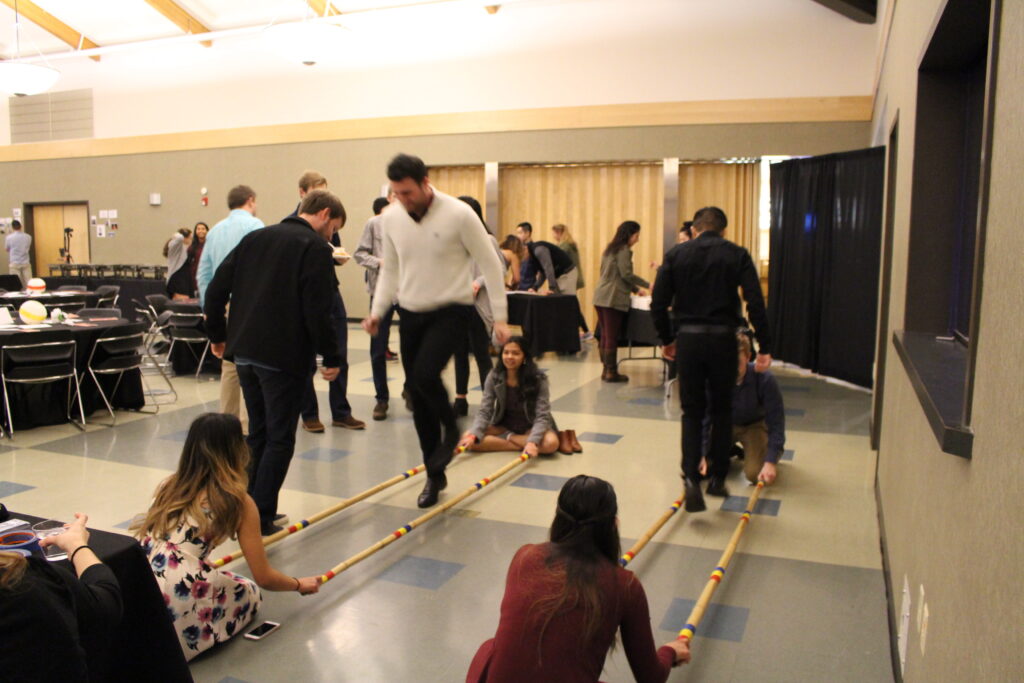 Annually, GU FASU holds a cultural festival. The festival lasts for one night and is called "Barrio Fiesta". At Barrio Fiesta, there are lots of Filipino food served and performances on the main stage. The performances consist of skits or traditional dances within the Filipino culture. Barrio Fiesta is usually held around the end of February, during Gonzaga's spring semester!
The photo to the left was taken at a Barrio Fiesta!
Traditional Filipino Lumpia Recipe
Lumpia is a Filipino egg roll. They are served a "almost" every Filipino family gathering.
The magic of a lumpia is that every hand makes if differently, though all versions are delicious!
Recipe:
50 pieces of lumpia paper (Menlo brand) separated and covered with a damp towel to keep them from drying out
3 cups of cooking oil
Filling Ingredients
1 1/2lbs of ground pork or ground turkey
1 medium onion, minced
2 medium carrots, minced
1 celery stock, minced
1 clove garlic, peeled and minced
1 can water chestnuts, drained and minced
1.2 C. raisins soaked in warm water fir 30 minutes, drained and minced
1/2 C. dried Shiitake Mushrooms, soaked in war water for 30 minutes, drained and minced
1 1/2 teaspoons garlic powder
1/2 teaspoon ground black pepper
1/3 cup parsley or cilantro chopped (you can use both)
2 Tbsp soy sauce
2 Tbsp oyster sauce
1 tsp salt
1 tbsp sugar
2 eggs, slightly beaten
1/4 C. flour
1 C. Shrimp, peeled and chopped (optional)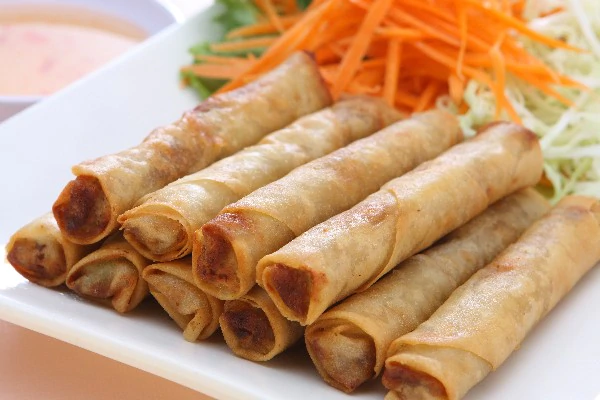 To seal the wrappers: In a small bowl, add 1 egg slightly beaten with 2 tbsp water and 1 tbsp flour of cornstarch. Mix all ingredients and use to seal the eggrolls
Directions: 
(1) Combines all filling ingredients in a bowl. Mix well.
(2) Scoop around 1 to 1 1/2 tbsps of filling and place over a piece of lumpia wrapper. Spread the filling and then fold both sides of the wrapper. Fold the bottom. Brush beaten egg mixture on the top end of the wrapper. Roll-up until completely wrapped. Perform the same step until all mixture is consumed.
(3) Heat oil in a cooking pot. Deep fry lumpia in medium heat until it floats or when it stops talking. 
(4) Remove from the pot. Let excess oil drip. Serve. Share and Enjoy!
Note: 
Charity Doyl says "I like to serve the eggrolls with 5 different kinds of dipping sauces:
These are ready made bottles found in most groceries stores. I just pour into small serving bowls and serve with hot lumpia!"
Bottle of Sweet Chili Sauce
Bottle of Sweet Eggroll Sauce
Bottle of Plum Sauce
Bottle of Sweet & Sour Sauce
1/4 C. Vinegar mixed with 2 cloves of crushed garlic, black pepper & chili flakes (optional)
Ingredients:
6 Cups water
4 oz fresh ginger, peeled and sliced into 1/4 – inch pieces (About 5 inch piece)
Sweeten to taste with honey or sugar
Directions: 
Combine the water, ginger, and honey in a small sauce-pan, and bring to a boil over medium-high heat. Stir to dissolve the honey.
Lower heat, cover, and let it simmer for about 10-15 minutes.
Strain and transfer the tea into a teapot of your preferred container. Enjoy immediately with a slice of lemon and additional honey to taste.
Chill any remaining ginger tea and store in the refrigerator. You can drink it chilled or reheat before serving.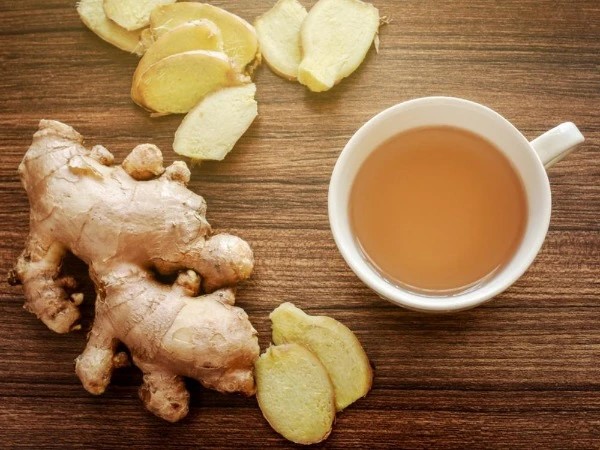 As soon as the -Ber months hit, Filipino's start decorating for Christmas and it is packed with traditions—Night Markets, Noche Buena, Caroling, Simbang Gabi and the much-anticipated after mass delicacies – steaming cups of salabat & tsokolate served with puto bumbong and bibingka. But of all these, one surely stands out and reflects the Filipino way of celebrating the season: the parol.
Derived from the Spanish word farol, which means "lantern" or "light." According to World Book's Christmas in the Philippines, the roots of the parol can be found in the Mexican piñata. The piñata came to Spain from Italy in the 1300's, spread to Mexico and finally came to the Philippines when the Spaniards brought Christianity to the islands.
Francisco Estanislao was the first recorded lantern maker from San Fernando, Pampanga. In 1908, the first parol was crafted using the traditional five-point star design from bamboo and coco cloth materials.
According to popular belief, the lanterns were used by the townfolks to light the streets on their way to attend the 9-day Simbang Gabi or Misas de Aguinaldo, which begin on the 16th of December. 
The parol is displayed in homes, symbolizing that family welcomes then birth of Jesus Christ (as we know the 9-day novena masses represents the 9 months Christ was in Mary's womb), also signifies they are awake and ready to join the procession towards the church.
The people walking carries a bamboo with the Star lantern to light their way- and this is closer to the Star of Bethlehem metaphor. Some also say that the lanterns were brought along the procession of patron saints as people walked from barrio to barrio.
The early parol's measured about 2 ft in diameter, crafted using Japanese paper and bamboo sticks; nowadays they can be larger than 15+ feet and feature geometric bold patterns, dancing lights, made with all sorts of materials from shells to plastic, and even fiberglass.  Across the country, you'll find different celebrations honoring the parol and its peak is from December 16th up to January 6th where one would see streets sparkling with rainbow colors during the night.
Each lantern takes time and imagination. It is a work of art and the classic symbol of a Filipino Christmas.
Maligayang Pasko
By Charity Bagatsing-Doyl
Learn More About FASU and Watch Traditional Filipino Dances
Merry Christmas in Filipino