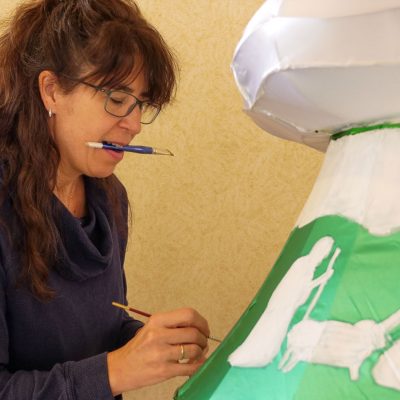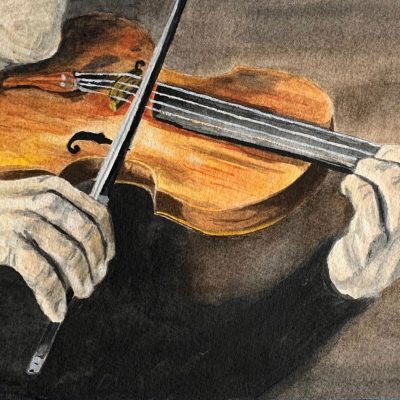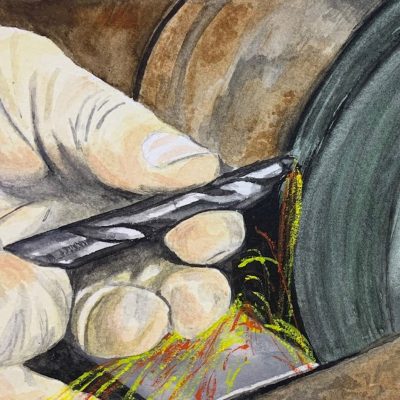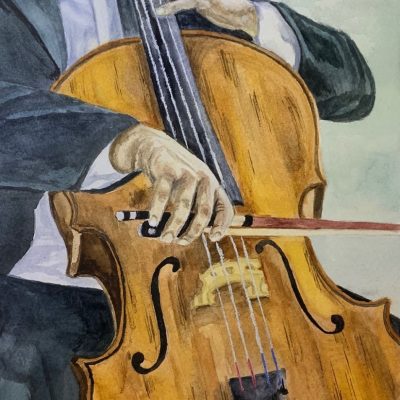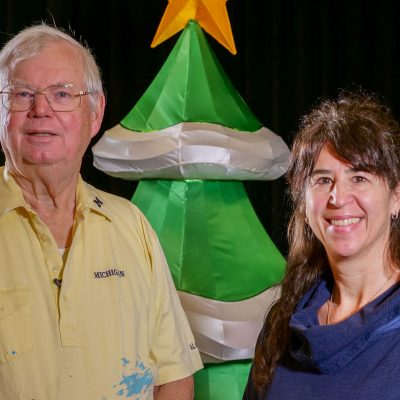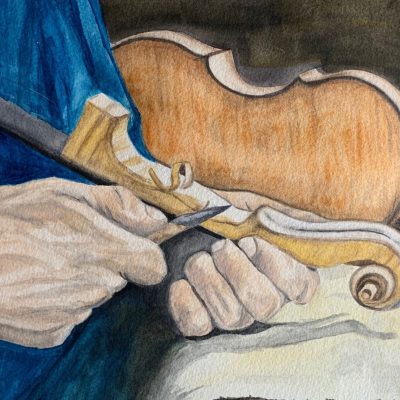 The artists representing the German culture at this year's Winterfest are Karin Daur Austin and Doctor Hans Behrens! Karin has been an artist since she could pick up a pencil! To Karin as a German, she believes Christmas in Germany is so magical, and she is also a member of the German American society in Spokane! When designing the tree she thought back to many German traditions she had as a kid. This tree to Karin will be a glimpse into what Christmas in Germany looks like.
Her favorite pieces of an artwork are paintings of hands and the many things people can do with them! Karin explains that "We touch with our hands, we work, we love, we do many things with our hands…"
The style of artwork she most identifies with is impressionism, where she loves to tap into her deep emotions.
Karin's artwork can be found at Studio 107 in Coeur d' Alene, Idaho. You can get in contact with Karin on Facebook.
Doctor Hans Behrens has only been an artist for the past few years, though he wishes that he could have pursued his passion earlier in life! His inspiration for the design on the German tree is the challenge of painting on a real 3-D surface as well as his German heritage and childhood memories of Christmas.
Some of Doctor Hans' work is displayed here!
If you would like to get in contact with Doctor Hans Behrens, his email is [email protected]!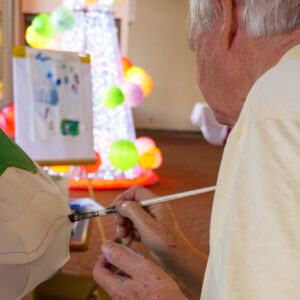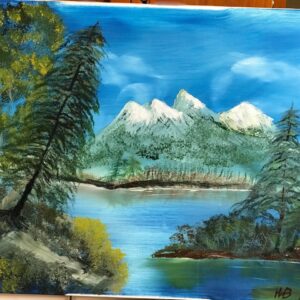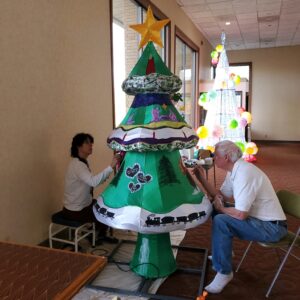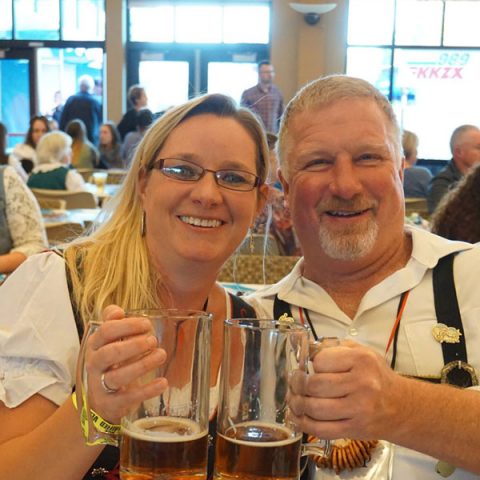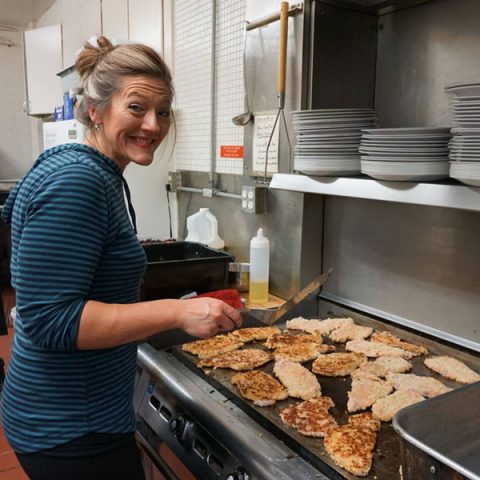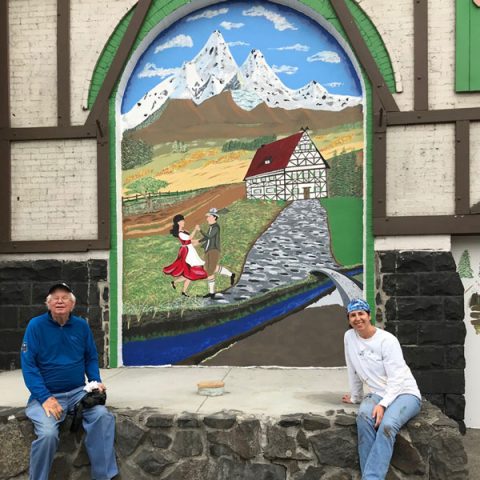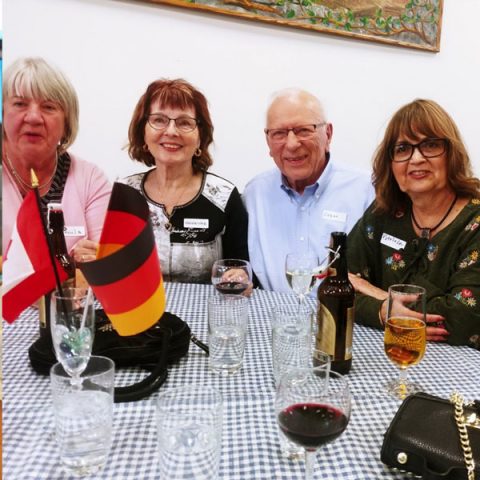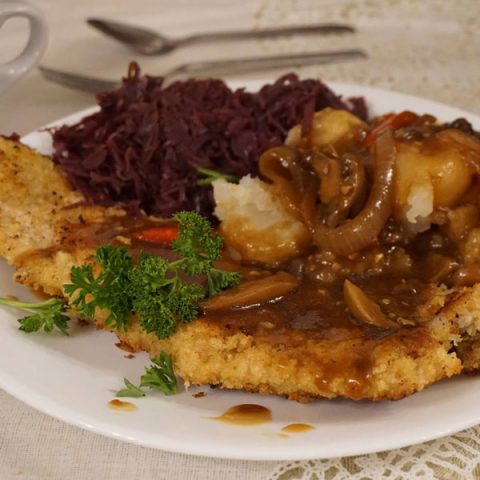 In Germany the Christmas tree is only set up on December 24th, or Holy Eve. In America the tree gets set up to six weeks prior to Holy Eve! Additionally, in Germany people celebrate St. Nikolaus on the 6th December. St. Nikolaus is a holy man who helped the poor and dressed like a bishop to visit the children in their homes! In America St. Nikolaus has been changed to Santa Claus who comes to children through the chimney on Christmas Eve! In short, the German Christmas traditions are more religious based, while the American traditions are more commercial based!
On Christmas day it is tradition to wear holiday dress or Sunday finest clothing. Goose commonly prepared for Christmas dinner with dumplings an Rotkraut (red cabbage) and apfelstrudel! ThoughSchnitzel dinners, Rouladen Dinners, Sauerbraten Dinners – for dessert: Apfelstrudel & Zwetschekuchen , and Stollen are also common foods during the holiday season! Here are some photos of traditional German foods.