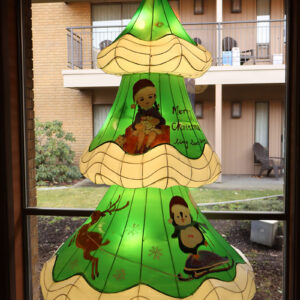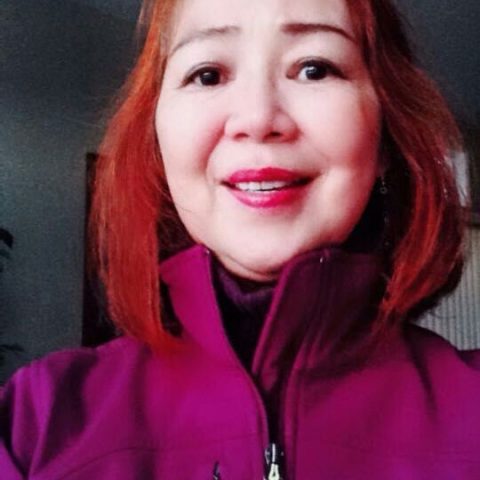 The artist representing the Chinese culture is Ling Luo Bower. She has been an artist for over 40 years! Bower explains "I started to study calligraphy when I was six years old. I learned from several art teachers to develop my painting foundation. I graduated from art college in China. With rich experience, I constantly built my own artistic style of painting."
Her inspiration for this tree was holiday gifts. Ling Luo says, "During the Christmas season people use presents to show family love and caring!" She will be depicting happiness, relaxation, and celebration through painting this tree. She really pours her heart, and feelings into creating her work!
Ling's art works were sold to Europe, Japan, South Korea and other countries while in her twenties. After a long period of practice, she feels that she has a deeper understanding of art. Painting is not simply imitating real scenes and pictures. More importantly, she has developed her unique creative concept. Creation is the function of comprehensive quality. Creation is in style and idea. Ling Luo created a theme that is lively and interesting, with unique artistic vitality.
After decades of creating many excellent works, many of her works were collected by appreciators. Adopting the concepts of Chinese and Western culture, then combining and integrating them into her works. The subjects of her paintings are quite extensive, including people, flowers, animals, landscapes and birds.
Her favorite painting was of elegant and knowledgeable Chinese women painted on silk. 
Her works are touching, romantic, thoughtful, with vivid imaginations, soul, and purity. They depict real life, social issues, make people joyful, to amuse, to think deeper, and to enjoy diversity and modernity. Her works have impressed a lot of people, who remember them for a long time. Ling Luo won the prize "People's Choice" in Spokane's arts show in 2018, and she will continue to create more high-quality works for art lovers.  She has been in America nine years, and during this time she created 180 new pieces of art.
Please visit her website (http://lingbower.wix.com/lingbower-art-studio!) and contact her if you are interested in purchasing her artwork!  Her email is [email protected].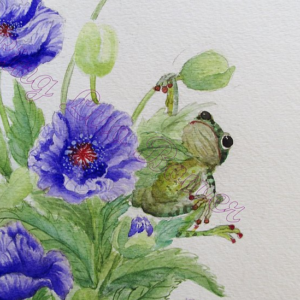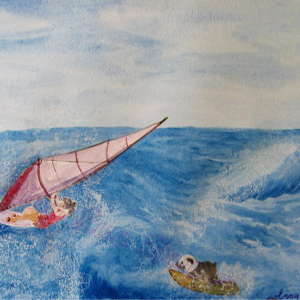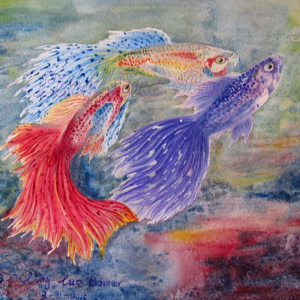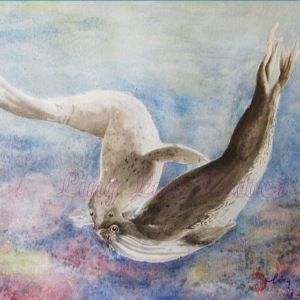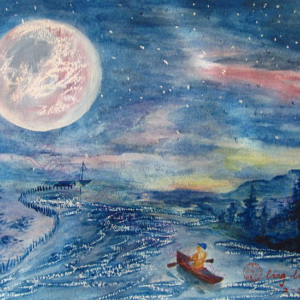 Learn More About Ling Luo Bower
About the Chinese Culture
The Chinese culture is represented by the Spokane Chinese Association for Northwest Winterfest this year. This group has been in the Inland Northwest since 2004, and about 2000 people make up the association! Their winter holiday traditions begin with the first lunar month and ends with the Lantern Festival. Food plays a major role in these holiday traditions. Some traditional food preparation includes dumplings, fish, and spring rolls. Food is a major part of the holidays to in the Chinese culture because each dish has a symbolic meaning! Traditional wear for the New Year celebration is a Tang suit and a qipao! Some fun decorations to put up include Chinese red lanterns, paper cuttings, and the upside-down Fu!