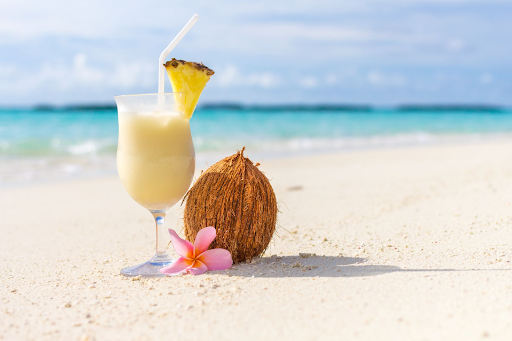 Piña coladas are known as the national drink of Puerto Rico. They also have a whole day dedicated to them! July 10th is National Pina Colada Day, how fun is that? The name means strained pineapple, and it is fitting considering that freshly pressed and strained pineapple juice is used as a base for this drink. Other ingredients include rum, cream of coconut, and ice. The initial beginnings of the piña colada are unclear, with some variations in terms of details, but it said that it was first created in Puerto Rico in 1954. In a widely accepted variation of the story, it is said that the management of the Caribe Hilton's Beachcomber Bar in San Juan requested that their bartender Ramón "Monchito" Marrero created a new drink that would please clients, and after three months of experimentation Monchito created what is now known as the piña colada. The other variation to the story of how the piña colada was created is that a Puerto Rican pirate by the name of Robert Cofresí served it to his crew as early as the 1800s. Either way, the piña colada has been the official beverage of Puerto Rico since 1978. That being said, this drink is enjoyed worldwide and by no means is reserved for beach vacation spots only. Though typically associated with its original version the piña colada comes with many variations including an Amaretto colada where rum is substituted with Amaretto, a Belizean piña colada which uses evaporated milk instead of coconut cream, a piñita colada which is made without rum, and so many others. Another fun fact is that there is even a song that mentions piña coladas! It is so amazing that such a yummy, vacation in a cup drink has so much behind it.
Ways you can celebrate National Piña Colada Day include:
Ordering or making a yummy piña colada

Making a delicious piña colada dessert such as piña colada fluff or piña colada cupcakes

Eating food that is piña colada inspire such as Piña Colada Chicken Salad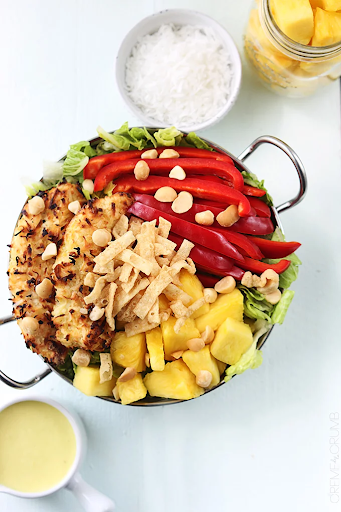 If you do decide to make your own piña colada at home we definitely suggest this five-minute yummy recipe:
Ingredients
3 ounces of light rum
6 ounces of pineapple juice
2 ounces of coconut cream
2 cups of ice
Maraschino cherries and pineapple slices to serve as a garnish
Instructions
Making this drink is really quite simple. All you need to do is to combine the rum, pineapple juice, and coconut cream with ice in a blender and blend it until it is smooth. Based on your preferred level of smoothness you may need to double blend it. Also, make sure that you use cream of coconut and not coconut milk as this makes the drink more creamy. When you have blended it to your desired consistency simply pour your drink into a glass and garnish it with some cherries and pineapple. It is also very easy to make this drink a virgin piña colada for the whole family to enjoy by simply not adding in the rum. Note that the above proportions make one drink, so account for that when making drinks for multiple people.